EXOTIC IGUANA HUNTING TOURS & ADVENTURES
To say the least, there is a lot of places you can go on Exotic Hunt and experience the wonders of nature. And narrowing down the perfect place might seem like a challenge. With Iguana Hunting, it won't be. We don't just offer you prepackaged tours with itineraries filled with stuff you don't want to do. Instead, you get an Exotic Hunton US teritory and a wildlife tour created around what you want to do and see.
Whether it's your first or fifth Exotic Hunt, you'll truly have an experience of a lifetime. And while you are guaranteed to see some of the most incredible landscape and views in the world, you'll never know exactly what else will come into view. No two tours or days are ever the same. That's the beauty of an exotic hunt - you get to experience something nobody else will. Shoot as many Iguanas as you want, No Limits!!!
We are here to help Puerto Rico rid the Island of the green plague, plus having a blast killing these nasty varmits.
Wanna take your game home? We can help you pack and ship it back to the states at a minumal fee.
Our guided Iguana hunts start at $150 per hunter per day. If you choose the 2 day hunt that is $ 290 per hunter . It is best to rent a vehical while your on the Island, there is so much to see and do after the hunt.
We provide all guns and ammo for your day hunt. If you choose to bring your own gun, we will send you a video on how to pack it and bring safeley to Purto Rico. If you need transportation from Airport to Hotel we can arrange your transportation up on booking your hunt. We so look forward to meeting you and your family to help the Puerto Rico Families of this invasive Species.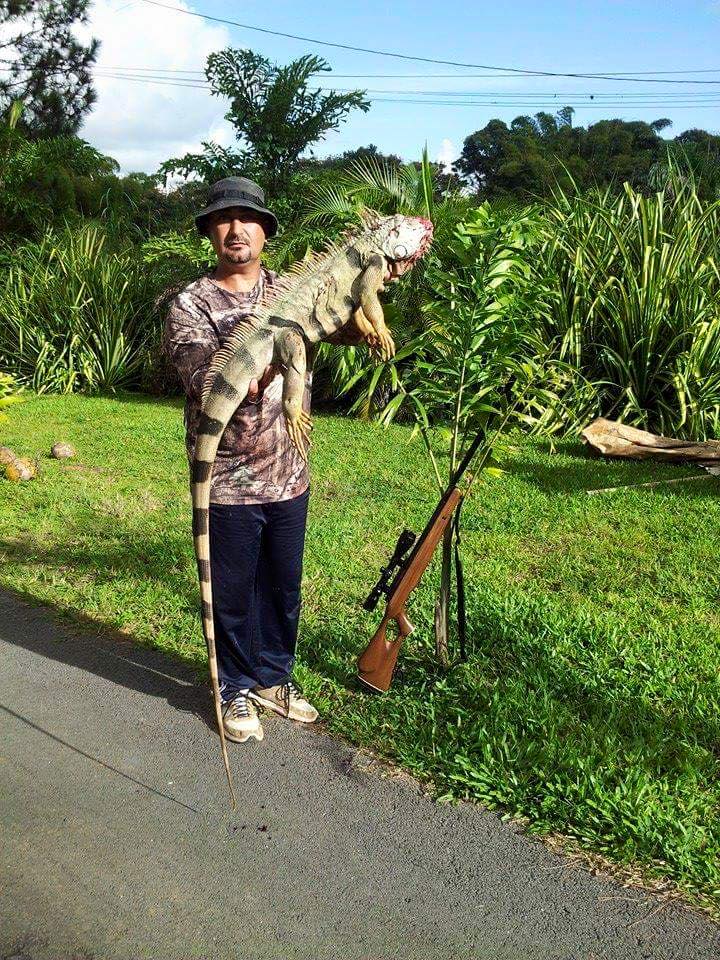 Holly Molly Look at this GOD ZILLA taken with a Benjamin Break Barrel XL .25 Cal
38 lbs and over 7 ft in length
Our Head Guide - Rafael from Cidra Puerto Rico
A ONCE IN A LIFETIME EXPERIENCE
2017 - 1 or 2 DAY HUNT DATES
WE WILL HUNT SAT AND OR SUN OR BTOH DAYS
We sudgest doing a 4 day travel. Friday - Monday then hunting Saturday or Sunday. This seams to work the best for hunting and to enjoy the Island life
We will upload the 2017 dates ASAP. If you are traveling to Puerto Rico Island on your own, we can still get you set up to hunt. Call or Email to scedule your hunt if our dates dont match up to your travel plans.
More dates to be added, Book early as we are filling up fast. No more than six hunters on 1 single hunting area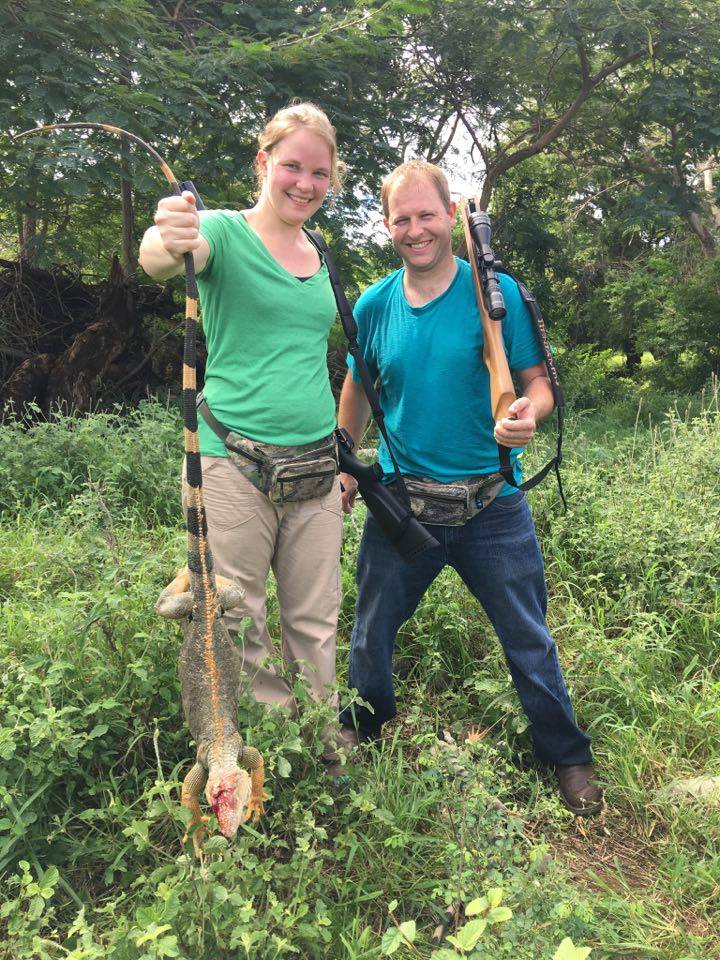 Why we do What we Do Video
https://www.facebook.com/guntalkmedia/videos/10155985495381598/?t=338