Florida is now open
This is an invasive species in Florida, these nasty lizards are causing a major impact on our Eco system. People always ask "Can You Eat Iguana" absolute!!!!!! "Iguana Cook Book" that is written by , "Big Daddy Chuck" located in Key West Florida. Order here on our website. ORDER BOOK HERE !
With determination, we have OPENED Florida for the Iguana Hunts. Even better than before. We offer a "Guided Air Riffle Hunt" to dispatch and eradicate this invasive animal. Most hunts are conducted by boat with a USCG Captain and Pro-Staff.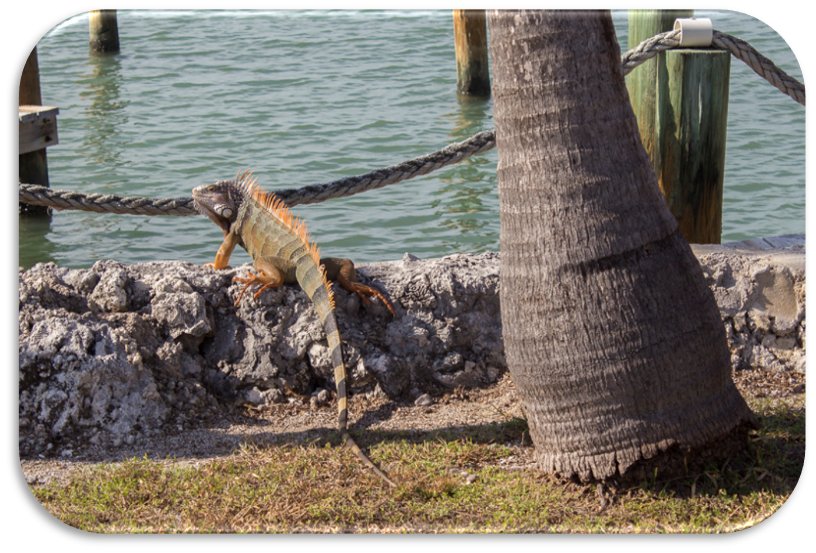 ALL NEW
"IGUANA SNIPER HUNTS"
IGUANA HUNTS ARE NOW OPEN IN FLORIDA
Ask The "GUIDE" - for available dates
SOUTH Florida IGUANA HUNTS
Broward - Palm Beach areas
$500 for 1-2 hunters Half Day - $150 deposit
$600 for 3 hunters Half Day $150 deposit
9:00 AM Half day is 4 hours
All HUNTS are PRIVATE
PRICING FOR CHARTERS
HALF DAY HUNTS - $500 for 1-2 HUNTERS $150 deposit required
3 HUNTERS - $600 FOR UP TO 3 HUNTERS $150.00 DEPOSIT REQUIRED
9:00 AM for best results.
All HUNTS are PRIVATE
CAST AND BLAST COMBO @ discounted rates.
This hunt is becoming more and more popular every day. We have put together an amazing experience of Guided Air Rifle Iguana Hunts in South Florida. Captain Gene coordinates and secures the hunts with professional Pro-Satff and hunting guides. With our team, we can set up and coordinate a hunt like no others. We started this hunting service back in September 2014 and went live immediately - it was a huge success and game changer. Come join us for a new crazy hunt and grab some trigger time...
Use the "BOOK NOW" button to choose your date and complete your booking online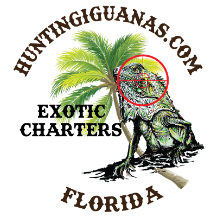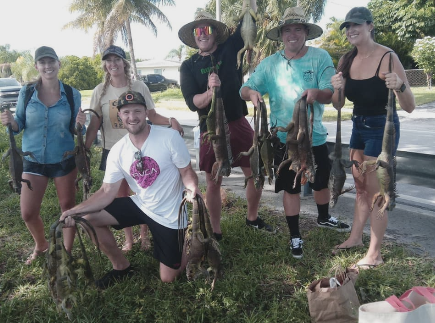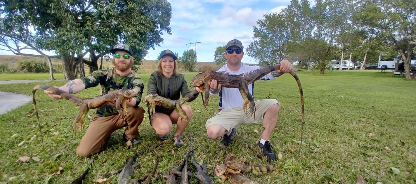 How to Hunt Iguanas:
Guided Air Riffle Hunts by our Pro-Staff
Can be by land or water
Year-round hunting availability
Often no permits required
Can be up-close hunting or from a distance MAX 40 yards
You can eat them--recipes from Central America
Pros of hunting with a licensed outfitter "Hunting Iguanas Florida"
We are licensed, insured and registered with the State of Florida
All hunts are PRIVATE
High standards of a hunting service with credibility As of 12/01/2022 we have completed 315 successful guide hunts this year.
Active website with reel time booking available
We specialize in Guided Iguanas Hunts.
We do not get involved with 'Social Media Drama'
Top notch tournament boats and persision air riffles for your comfort of hunting.